An Ancient Craft With a Modern Twist
Weaving is one of the oldest crafts in the world and in each region myriad techniques and fabrics have evolved. In West Bengal, woven fabrics are famous for their very fine count, soft texture and intricate jacquard or Jamdani patterns. The colors are gentle, in keeping with the lush landscapes and seemingly of infinite tones. Saris, stoles and gamchas or towels are the main products woven here.
Phulia (also spelt Fulia) is a town in Nadia district in West Bengal. After the partition of India in 1947, many skilled weavers of Dhaka came and settled in West Bengal in Nadia and Bardhaman districts, both traditionally renowned centres for hand-woven fabrics.
These talented weavers soon revived their ancestral occupation and the art of exquisite weaving once again flourished.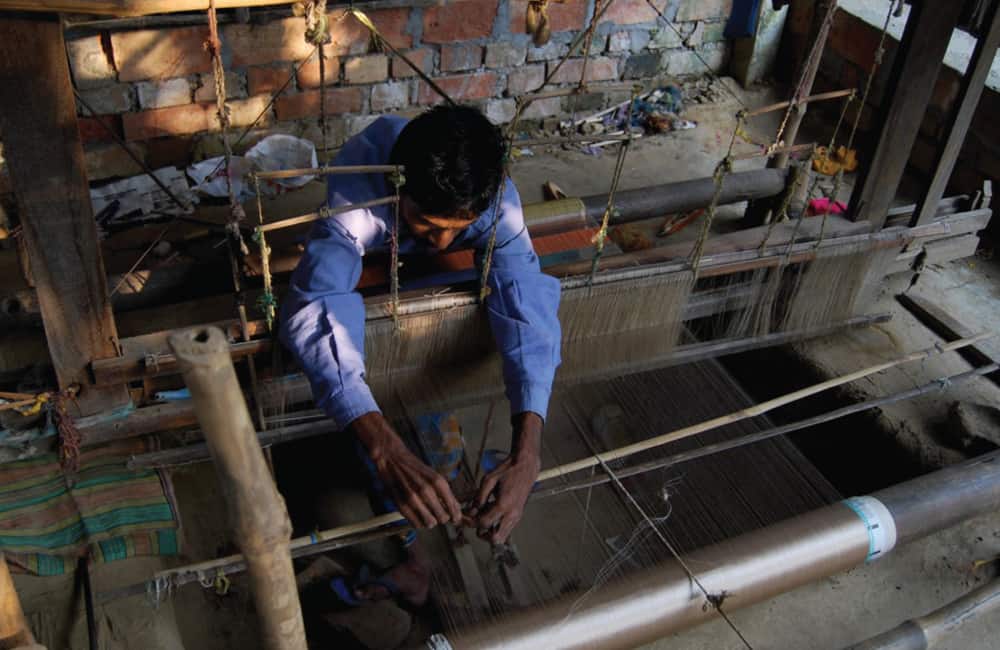 Today, finely woven feather-touch textiles and saris in exotic designs and colours are being produced in the vast weaving belt of Shantipur, Phulia, Samudragarh, Dhatrigram and Ambika Kaln – each centre producing superb fabrics in its own unique weaving style. Phulia and Samudragarh specialize in a combination of jacquard and jamdani work.