Jewelry making is an ancient craft in Orissa and very little has changed in the tools and techniques they use. The craftspeople here are versatile and work with precious and non-precious metals with equal ease. Design innovations have introduced new elements like colored cotton thread and glass beads from Benaras (Varanasi).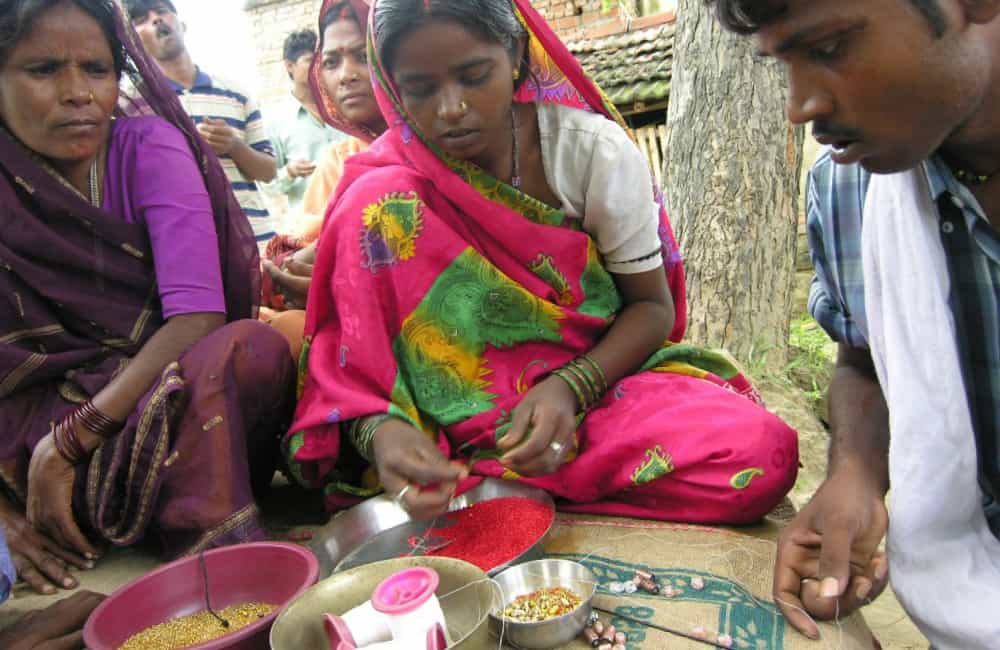 Reinvention brings revival
Many tribal jewelry artisans live in Karmul, a village in Orissa. Traditionally, they have made silver and gold jewelry for people in the neighboring villages as well as for tribal people in the district. Over the last forty years, competition from machine-made jewelry eroded its popularity. They steadily lost their customers. But, in recent years the craft has been revived in a new form, propelled by strategic design innovations and new urban markets in India and abroad.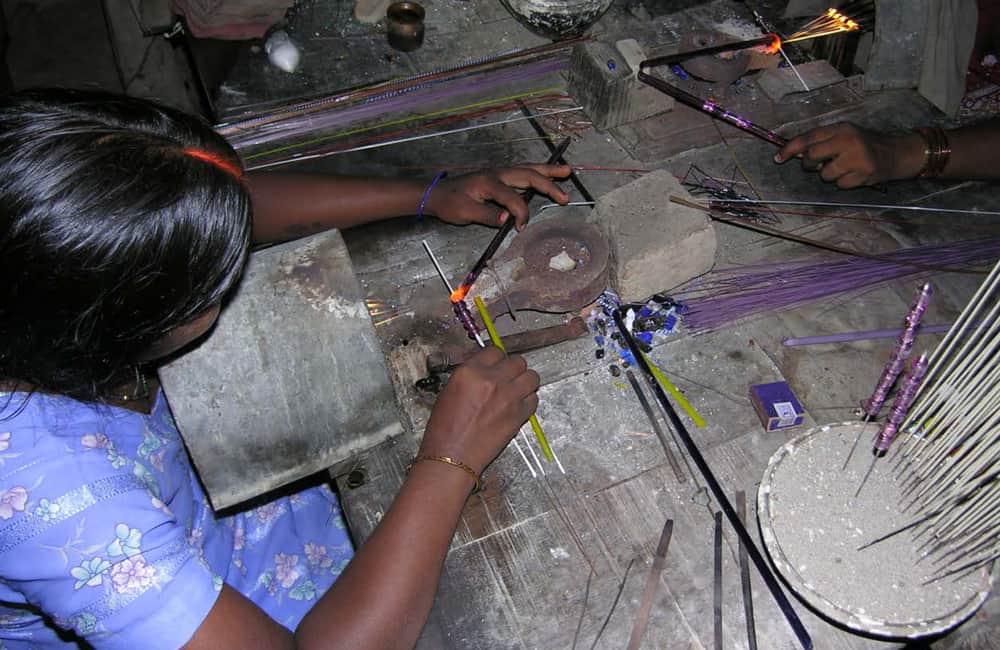 Handmade works of wearable art
In Karmul, men work in groups to craft parts for the jewelry, like beads and pendants. Groups of women hand-fashion the pieces into beautiful works of wearable art. It is painstaking work that requires keen eyes and steady hands. That they use only the simplest of hand-operated mechanical tools, makes the jewelry even more impressive!